Team
Change Strata Management has a diverse range of experienced personnel on call to deliver the right level of service for a variety of building types including commercial, residential and community living.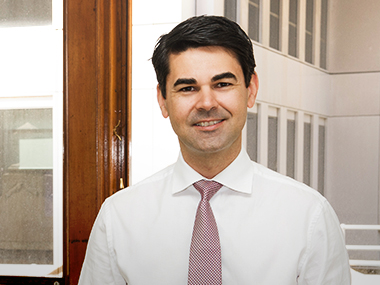 MITE DOMAZETOVSKI
Managing Director
Mite is the founder and managing director of Change Strata Management. He set up the company in January 2011 to offer an entirely new approach to strata management based on service excellence. Mite's aim is to shake up a conservative and sometimes complacent industry by offering truly flexible and customer focused solutions tailored to the needs of individual schemes.
Mite has over 15 years experience in overseeing the management of complex strata plans and working with demanding committees. He has also worked extensively with property developers, advising on the establishment of new schemes.
Mite is the corporate licensee for Change Strata. He holds a Bachelor of Business degree from the Australian Catholic University and regularly participates in strata industry related professional development.
CONTACT MITE
P 02 8203 3111
M 0414 469 694
E mite@changestrata.com.au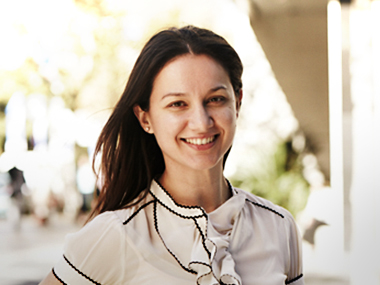 TINA DOMAZETOVSKI
Company Secretary
Tina is the co-founder and company secretary of Change Strata Management. Drawing on over 15 years experience as a concierge in the luxury hotel industry, Tina has a strong appreciation of the importance of delivering a superior customer experience.
Her commitment to service excellence is based on a philosophy of always aiming to exceed customer expectations – no matter how complex or minor a customer's query or request might be.
CONTACT TINA
P 02 8203 3111
M 0410 469 601
E tina@changestrata.com.au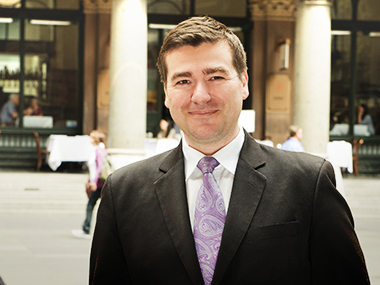 PETER DOMAZETOVSKI
Senior Portfolio Manager
Peter is a Senior Portfolio Manager with Change Strata Management.
Peter's background is in finance having worked for large financial institutions such as KPMG, Tower Life and Commonwealth Bank of Australia following the completion of his Bachelor of Business degree (with Distinction) from the University of Technology, Sydney (UTS).
Since 2006, Peter has been working in the exciting world of strata management as a senior portfolio manager. Peter manages residential, commercial, industrial, retail and mixed use schemes both large and small, all over Sydney. Current properties include World Tower Mid Rise in the Sydney CBD, Breakfast Point Plantations precinct and DNA in Camperdown.
Peter regularly participates in Strata Industry related professional development and industry events.
CONTACT PETER
P 02 8203 3111
M 0404 374 157
E peter@changestrata.com.au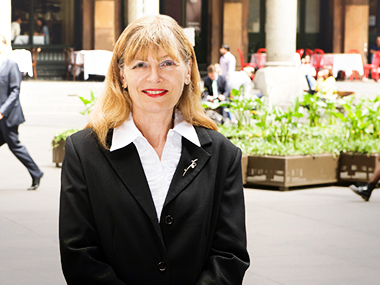 KATALIN SAVAGE
ADMINISTRATIVE MANAGER
Katalin is the Administration Manager for Change Strata Management.
Katalin has been in strata management for over 30 years. Katalin established, owned and was licensee of North Coast Strata Services (NCSS) from 1982 located on the North Coast of NSW in Macksville. Katalin grew the business until it was incorporation in 1994 where she remained a Director until 2011.
In recent times, Katalin has spent time with the strata industries largest strata insurer CHU assisting the business' development.
Katalin regularly participates in Strata Industry related professional development and industry events, whilst also taking an active role at Strata Community Australia (NSW) as a member of the policy & litigation committee.
CONTACT KATALIN SAVAGE
P 02 8203 3111
E katalin@changestrata.com.au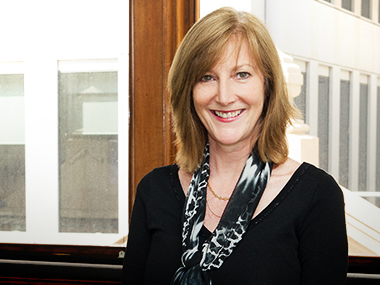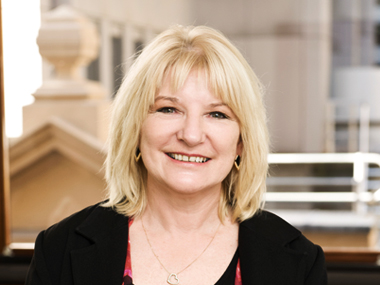 KATHRYN MILNE
PORTFOLIO MANAGER
Kathryn is a Portfolio Manager with Change Strata Management.
Kathryn's background is in development, construction and facilities management having worked for TOGA Group for 6 years and Brookfield for 4 years. Kathryn is pro-active, customer focused and a great communicator. Her broad knowledge of property and construction allows her to focus on the needs of her customers and through her leadership, sees to the resolution of many successful projects.
In 2015, Kathryn joined the exciting world of strata management as a portfolio manager. Kathryn manages a portfolio of residential and commercial schemes.
Kathryn regularly participates in Strata Industry related professional development and industry events.
CONTACT KATHRYN
P 02 8203 3111
M 0439 757 222
E kathryn@changestrata.com.au